About the Hotel and Accommodations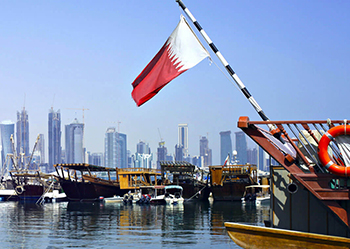 To get Mada offer for Marsa Malaz Kempinski hotel, please visit booking link and apply the coupon (MADA180423)to get the discount.
Tourism in Qatar
A land that understands a traveler can never be a stranger, just a friend not yet met.
That ultimately everyone is on their own journey, seeking the warmth of a friendly embrace, unique experiences, new stories to share.
Where a meal is not a meal unless it is shared.
A land rooted in ancient cultures, authentic soul, where past learning informs contemporary vision.
Progressive spirit ignites new futures.
A land offering enlightenment, invigoration, and inspiration through its warmth of soul and spirit of vision.
To know more about Qatar please visit this website
Apply for Qatar tourist visa online
If you're planning to visit Qatar, save time by applying for a tourist visa online, please visit Hukoomi to learn more about visa requirement.